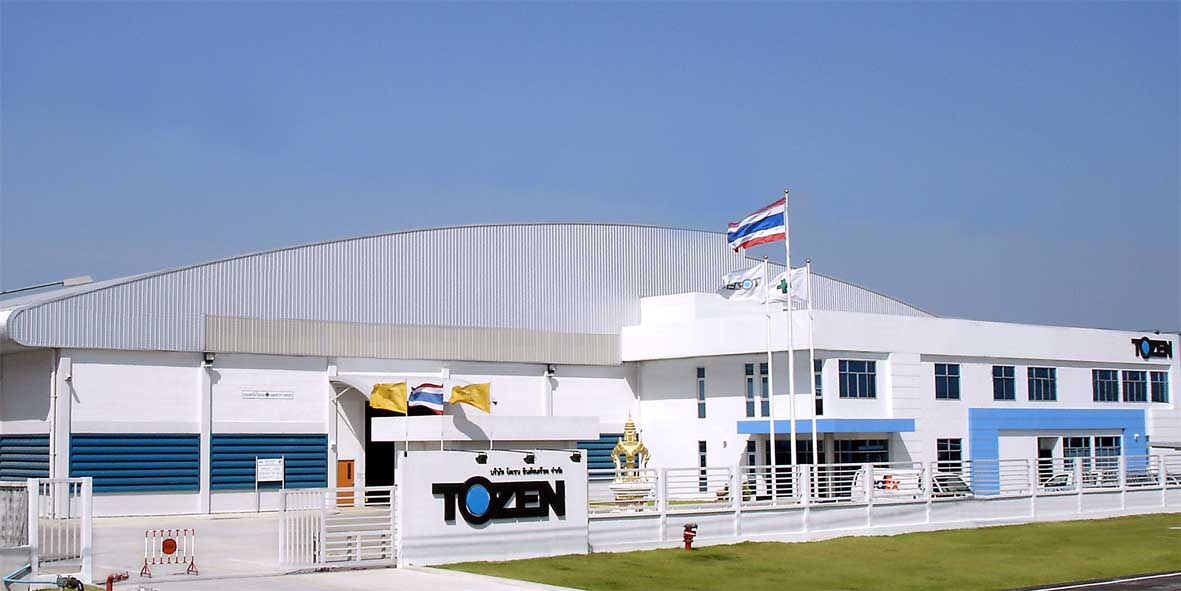 Tozen Group
We are the expert of all kinds of Rubber Expansion Joint, Stainless Steel Expansion Joint & Flexible Hose, Vibration Isolator, Industrial Rubber Hose, Composite Hose, Butterfly Valve, Ball Valve, Check Valve, Gate Valve and Y-strainer with supporting facilities and total quality commitment in Thailand.
We are the only manufacturer and supplier of all kinds of Expansion Joints and Flexible Hoses in Thailand.
We also partner with worldwide leaders like DANTEC, ALFAGOMMA, ALFLEX, DIXON and RITE.
Company Profile
Tozen Industrial Co.,Ltd., Established in May 1989 as a member of Tozen group. Tozen Corporation Co., Ltd. is the flagship of the group that was established in August 1972 has been the market leader of rubber flexible joint in Japan and most of the Asian countries. Presently, Tozen Group 7 sales branches in overseas. (Hong Kong, Malaysia, Thailand, Indonesia, Vietnam, Philippines and Shanghai.) Major production facilities are located in Japan, China, Indonesia, Malaysia and Thailand.
As a member of Tozen group, Tozen Industrial Co.,Ltd. is dedicated to satisfying our customer demands with Tozen's added value products of superior quality and reasonable price.
Please contact us for full product information regarding all kinds of flexible and expansion joints made of rubber, PTFE and stainless steel, full range of vibration isolation products, various valves, such as butterfly valve, wafer check valve, gate valve and 15 other accessories to high rise building and general industries.